As "natural", "organic" and other minimally processed wines continue to gain popularity, it's giving an opportunity to shine the spotlight on wineries and vineyards that are making an effort to let nature do most of the talking when it comes to their wares.
At the furthest end of the spectrum are "Biodynamic" producers, which adhere to a strict set of standards when it comes to making wine. In its simplest terms, Biodynamic wines are those made with minimal intrusion from the winemaker, letting the soil, water and natural processes dictate how the vines grow (Demeter, a private international governing body, approves the vast majority of certifications of these wines).
"It takes into account the role of the farmer in a positive, action-oriented way, rather than measuring what you don't use", says Brick House Vineyards owner and winemaker Doug Tunnell, whose winery gained certification in 2005.
Tunnell utilizes a couple of different natural products in his vineyard, not only mandated by the Biodynamic program, but also to help the plants thrive. Horn (cow) manure and quartz silica are both aged separately, then introduced into the soil and leaves, respectively through a tea-like solution. The goal is to use minerals and what already comes from the ground to help the grapes grow.
Just outside of the Willamette Valley, Cooper Mountain Vineyards was one of the first Oregon wineries to adopt Biodynamic standards in the early 1990s, and since then several valley wineries have also embraced the farming practice. Some choose to complete full Biodynamic certification, while others choose to implement the practices without the formal awarding. The roadmap to certification includes a one-to-three-year record of meeting Demeter's Farm Standard, which includes soil fertility management, crop protection, and a ratio of land set aside for biodiversity preservation among other criteria. It's largely based on treating the farm as a "living organism", helping the soil and grapes thrive from what the land provides.
As a state, Oregon accounts for 52% of all certified vineyards across America, according to Wine Industry Network, and at least a dozen wineries in the Willamette Valley operate either with full certification or implement some of the practices into their operations.
Even more so than conventional wineries, these producers often welcome visitors to walk through the vineyards and notice the absence of equipment, chemicals and any non-natural additions. These wineries take pride in what's not on-site and are proud to showcase vintages that highlight the weather changes and conditions of that particular year, highlighting Mother Nature.
Several Biodynamic-practicing wineries in the Valley are open to visitors, but be sure to call ahead as many are reservation-only. Below are five of our favorites.
Beaux Freres (Newberg)
While this 88-acre farm isn't Biodynamic-certified, the farmers at Beaux Freres observe a strong commitment to the practice. This small winery has two generations of winemakers, both leaving a distinctive mark on vintages with their 2018 flagship wine as a highlight of current offerings.
Brick House Vineyards (Newberg)
Although Brick House Vineyards is just down the road from Beaux Freres, the 31-year-old winery takes a more organic-heavy approach to wine production. Guests love to enjoy a glass of the popular "Les Dijonnais" Pinot Noir on the main deck, overlooking the vineyards and surrounding hills. The Brick House team invites guests to also wander the vineyards, getting a first-hand look at the grapes that go into their glass.
Maysara Winery (McMinnville)
South of the city, Maysara Winery is one of Oregon's most popular Biodynamic-certified wineries producing several varietals on rolling mid-Valley hillsides. This family-run winery takes pride in their Persian heritage with several wine labels paying homage to the language. Maysara uses more of the Biodynamic holistic approach, incorporating teas and other natural ingredients into the farming process.
King Estate Winery (Eugene)
King Estate Winery, the largest Biodynamic-certified vineyard in North America is nestled at the southern end of the Valley. The first grapes were planted at the 1,033-acre farm in 1992 and has remained rooted in the King family's dedication to supporting the climate and unique terroir of the landscape. Additionally, Wine Press Northwest recently named King Estate its "Pacific Northwest Winery of the Year".
Antiquum Farm (Junction City)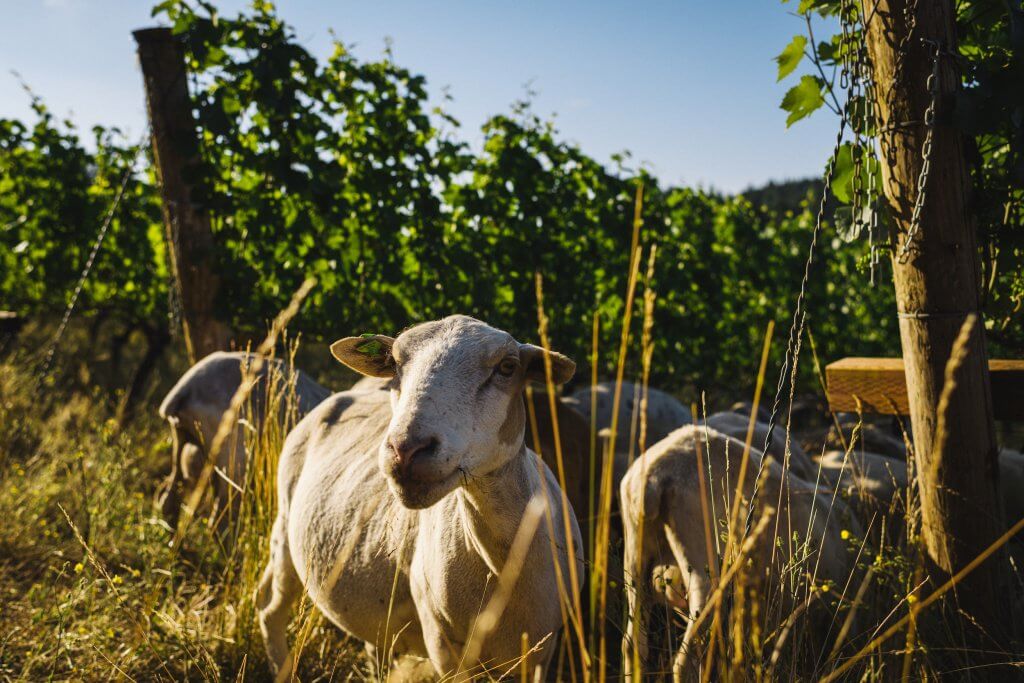 Antiquum Farm, sitting in the southern Willamette Valley, is 140 acres in total with 20 dedicated to grapes. A range of livestock also call their land home, which only helps further the ardent ecosystem that the Antiquum team nurtures. As for the wine, a small, curated lineup of Pinots are available with a sparkling option and reservations are required for tastings, which feature a special wander through this unique agricultural setting.