Tracey Sunflower, co-owner of the Westfir Lodge with her husband Noah, recognizes that look in the eyes of her guests. Tucked away in the West Cascades, surrounded by towering forests and sparkling waterways, the historic lodge welcomes a wide range of travelers-both as a base camp for outdoor adventure and as a respite from the hustle and bustle of city life.
"A lot of our guests get out here, and they're like, 'Where are the crowds? Where is everything? Am I in the wrong place?'" Sunflower says. "But once they get here, get checked in, and have a chance to just chill out and maybe go for a little walk, they're like, 'This is amazing, I feel like a whole new person.'"
Since the husband-and-wife team took over the Westfir Lodge in 2018, they've turned the historic outpost-once an office for the local lumber company-into a gateway for physical and mental journeys alike. Even as wildfires have roared in nearby valleys, shortening the brisk summer season and inspiring the Sunflower crew to find other avenues for welcoming outdoor enthusiasts, the Westfir Lodge remains the pillar of a community and a premier destination in the Cascade Range.
Along the way, the Sunflowers have championed an emerging practice called regenerative travel-inspiring visitors to leave the region a little better than they found it. And as part of those efforts, they've teamed up with the Willamette Valley on a brand-new program created to foster those life-changing experiences-experiences they hope will lead to deeper, long-lasting connections with the region. Here's how they're doing it.
From South America to the Willamette National Forest
When the Sunflowers started thinking about settling down and running their own business, they'd been a part of the tourism industry for years. A wide-ranging career had taken them from South America to Alaska as kayak instructors, rafting guides, and outfitters; they'd also worked for three national parks, spent time in sales and marketing, and did nonprofit work. The bigger picture didn't always seem obvious, but Tracey was getting a crash-course education in just how to make a tourism-related business work. "I really got to see the day-to-day operations while I was guiding, and then I got to see behind the scenes of the marketing and sales while I was there," she says.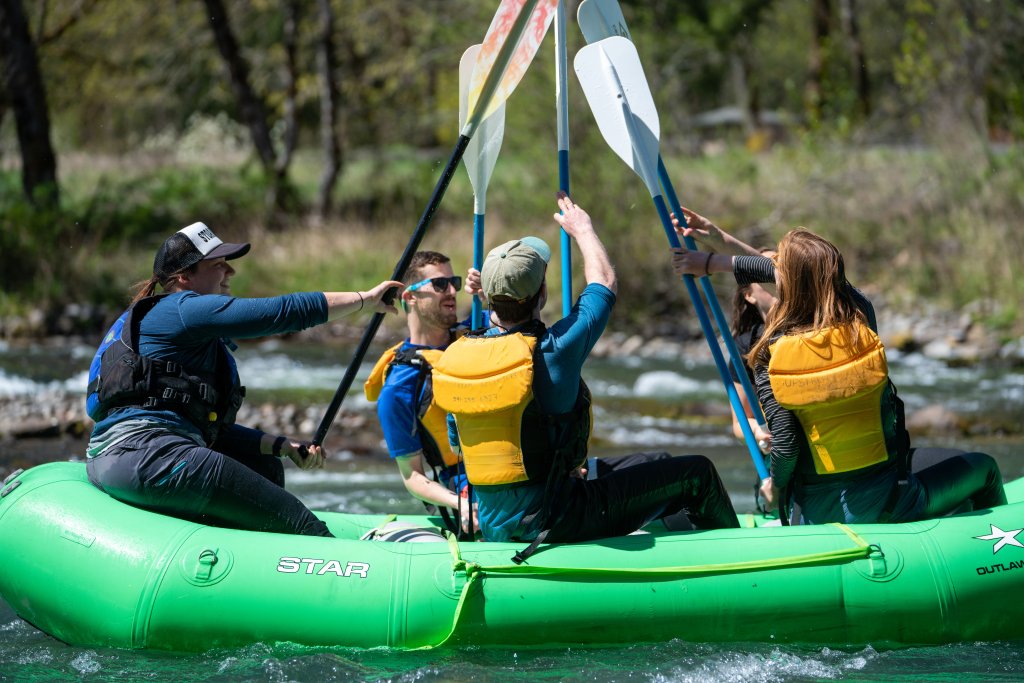 Wanting to see whether they could run their own business, the duo initially considered taking over a lodge in Alaska-and then expanded their search to the broader Pacific Northwest. That's when they saw the Westfir Lodge was for sale-just 45 minutes southeast of Eugene, surrounded by the Willamette National Forest, and in the heart of the Cascade Range.
The Westfir Lodge, as it's known today, was built in the 1920s an office building for a lumber company that once operated nearby. The mill closed in the early 1980s, and the office sat empty until it was eventually converted into a bed-and-breakfast. It changed hands a few times over the years, and Tracey and Noah became the building's fourth owners when they officially purchased the Westfir Lodge in November 2018.
Tracey says the space fit the vision for what they wanted from a lodge. "We're at the doorstep of the Willamette National Forest, and the North Fork Middle Fork Willamette River flows right across the street from us," she says. "It felt like a more rural place but not completely remote, so it's easy to access but kind of off the beaten path."
Outdoor Experiences a Core Offering at Westfir Lodge
While the lodge began as a bed-and-breakfast, the Sunflowers converted it into more of a hub for outdoor recreation. Westfir and the nearby community of Oakridge, after all, sit surrounded by the Aufderheide Scenic Byway and hundreds of miles of mountain biking trails; Oakridge, for instance, has been recognized as a gold-level Ride Center by the International Mountain Bicycling Association-one of just six cities in the world to receive such a designation.
But for Tracey and Noah, it wasn't enough to simply surround themselves with outdoor offerings; they wanted to help visitors enjoy those scenic destinations. "There's an amazing river right here; why isn't anybody guiding on it and doing daily whitewater trips? There are all these amazing lakes, so why isn't anybody doing kayak trips?" Tracey recalls thinking. "Our guiding background kicked in, and we thought, 'Well, let us do it. We don't have to wait for somebody else.'"
Today, the Westfir Lodge's Cascades Outdoor Center offers mountain bike shuttles, rafting and kayaking trips, and guided hikes and snowshoe tours. Tracey admits it hasn't been painless-summertime wildfires create miserable conditions and force visitors to cancel or rethink their outings-but she's heartened by guests who reach out with positive vibes and create new traditions through annual visits.
Regenerative and Sustainable Offerings Set Westfir Lodge Apart
A key tenet of regenerative travel is for travelers to leave a destination better than they found it-a practice the Sunflowers have worked into all aspects of the Westfir Lodge over the years.
The duo's guided outings, for instance, help connect hikers, paddlers, and snowshoers with the wider Willamette National Forest and deepen their relationships with our outdoor resources. Back at the lodge, the Sunflowers encourage mindfulness and positive mental health by offering a yoga room.
The duo's commitment to bettering its community extends to other, less visible practices, as well. The Westfir Lodge, for instance, plants one tree for every overnight stay-and has planted more than 500 trees in the surrounding forest to date. And the Sunflowers grow fruits and vegetables for the lodge at a small farm just three miles away; afterward, all leftovers from the lodge are then composted back at the farm. And Tracey makes all of the jams the lodge sells every winter from the season's harvest.
Deepening Connections Through Regenerative Travel
Tracey, being sustainability-focused, was eager as ever to join several other regional businesses in developing the Willamette Valley Visitors Association's Regenerative Destination program.
"There are a lot of these little things we do that are sustainable and regenerative in our day-to-day operations, and being able to tell that story is something I hope this program showcases with all these businesses," she says.
When she first heard about the program, she felt like it aligned with the lodge's values in a way that could create new experiences for guests and help them get away from big cities and into smaller outposts. "Everybody knows about Waldo Lake and other bigger, well-known places, but there are a lot of smaller places our visitors can come to, experience, and really get to know."
Once there, she hopes to educate visitors on more than just where to go or what to see around Westfir and Oakridge. One idea Tracey has, for instance, is to help visitors rethink the idea of wildfire.
While most of us recoil from forests charred by wildfire, Tracey says the chance to learn about rebirth, renewal, and regrowth can help overnight guests see their surroundings in a different light. "Renewal in a brand-new forest after a wildfire is such a cool experience that you can go and see," she says. "You can see how the forest comes back; maybe the big trees aren't there anymore, but the smaller wildflowers, mushrooms, and bushes offer a completely different experience. Being able to show that and teach our visitors about the regrowth of a forest after a wildfire is a whole experience that I think a lot of people don't understand."
It's just one idea-one of many she's considering. But Tracey Sunflower believes the Regenerative Destination program can help make those not just a reality-but a cherished experience that invites guests to see the Willamette Valley and Willamette National Forest with an entirely new perspective. "It's a great program, and it has a lot to build on from here," she says.