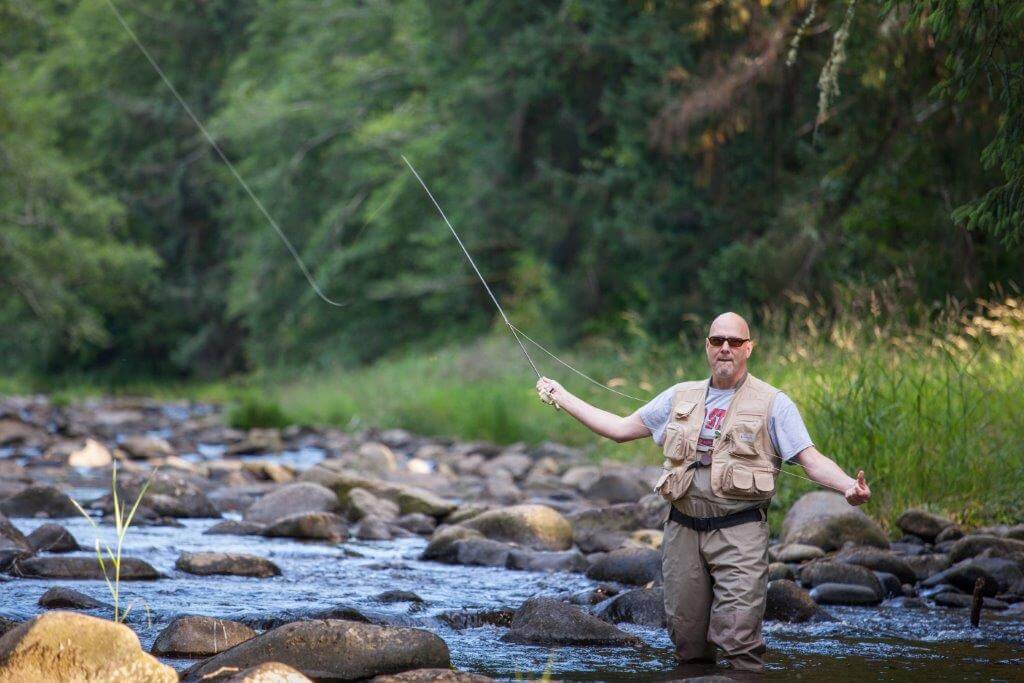 When the COVID-19 pandemic upended countless lives across the globe in early 2020, Ken Henson had been with Pelican Brewing Company for the better part of two decades-first as an executive chef and most recently as corporate chef and director of operations. In that time, he'd helped the company grow into a coastal behemoth, with scenic brewpubs up and down the Oregon Coast.
But in March 2020, the COVID-19 pandemic rendered it all moot-shuttering dining rooms, creating all-new to-go menus almost overnight, and forcing many of us to learn how to order via glitchy mobile apps. By the time conditions stabilized somewhat in 2021-as vaccines rolled out, mask mandates eased, and travel restrictions began to lift-roughly 100,000 restaurants around the United States had closed forever.
Henson dug into the numbers, though, and saw an unconscionable disparity in which restaurants were closing. Of those thousands of eateries to close, Henson realized that most were mom-and-pop operations; it was labors of love, toiled over for years or decades, that couldn't weather the uncertain storm-not national and multinational chains, which hummed along comparatively unscathed. "There's a simplicity to running restaurants that people just don't know," he says. "There's a lot of hard work and a lot of discipline, but if you know that formula, you can make a lot of money in restaurants. The problem is there's no one helping small little mom-and-pop restaurants understand what those disciplines are."
At the same time, Henson saw where already-struggling farmers-many of the same growers and producers he leaned on for fresh produce and seafood at Pelican-were barely breaking even. Again, it was the corporate producers and distributors who raked in the cash, using their muscle and might to expand their market share. It left Henson with a life-changing realization: "That system is broken, and it's been broken for a really, really long time," he says. "As is tourism. I think tourism's been broken for a really long time."
So Henson is working to fix it. He left Pelican in December 2021, is now the owner and principal of Refettorio Consulting, and most recently signed up to serve as a regenerator with the first-of-its-kind Regenerative Destination program in the Willamette Valley, led by the Transformational Travel Council and the Willamette Valley Visitors Association. Taken together, the moves show how serious Henson is about improving the hospitality experience for workers and visitors alike.
As Henson puts it, "I want to get one step closer to changing the world."
Arriving, Growing in Oregon
Henson started as a chef in the early 1990s and spent that time bouncing around the United States-with stops all across the country. One of those early stints came in Oregon, and the state remained a draw long after Henson went onto the next gig. At a certain point, he said he'd consider himself "the luckiest guy in the world" if he could eke out a living on the Oregon Coast.
He got his wish in 2004, when he joined Pelican Brewing Company in Pacific City. Over the years, Henson grew within the company, first as an executive chef and later as a general manager; eventually, he'd become a co-owner. When he left to pour his energy into Refettorio Consulting in December 2021, Henson was the company's director of operations and corporate chef.
And while Henson helped Pelican and its parent company grow into a coastal behemoth comprising four brewpubs, several lodging properties, a bakery, and a vacation rental company, he saw the corrosive costs of overtourism-and wanted to lead the way in improving the travel industry from the ground up.
Noticing the Need for Change
In a way, there is nobody better positioned to help change the tourism experience for everyone who touches it-from the line cooks preparing fish-and-chips on the Oregon Coast to the visitors who spend weekends watching sunsets from their hotel rooms or rental cottages.
When Henson started with Pelican in 2004, visitors could walk into the brewery's flagship pub in Pacific City on a slow December Saturday and have the place to themselves. Nearly two decades later, hotels in the small city fill to capacity all year long-putting a strain on restaurant workers, filling beaches, and clogging regional roadways. "We've had protesters outside, telling tourists to go home," he says. "There's been this real dynamic of, 'We don't want you here.'"
And the problems didn't end when visitors headed home, either. Henson says that stressed-out restaurant workers lack job security, that vacation rentals contribute to an ongoing housing shortage, and that community infrastructure can't handle the crush of visitors tearing up roadways and trampling plant life on popular hiking trails.
Not just that, but economic downturns spurred by 9/11 and the Great Recession forced thousands of restaurants to close-and many consumer-facing hospitality companies are still grappling with the #MeToo movement and racial reckonings in the wake of George Floyd's murder. Of the traditionally marginalized communities speaking up-and risking their already tenuous job security-Henson says broadly: "We haven't listened."
Henson understands his role in contributing to the industry's growth-"Certainly, I've made a good living for myself exploiting that," he says-but sees this next act of his career as the chance to refocus and help make the travel industry a more equitable place for everyone who touches it. "The Willamette Valley as a region has tremendous diversity, but we don't see that," he says. "But those Black, brown, and indigenous cultures aren't celebrated at the same level of consumer-driven culture. You look at Hispanic and Latinx-owned restaurants, Black-owned businesses, and women-owned businesses; let's lift those voices and drive tourism to those businesses."
It doesn't end there, though. "When done correctly, how do we leverage that power of tourism to address cost of living, to address houselessness, to address food insecurity?" he asks.
Taking Steps to Change the Tourism Industry
Long before he formed his own consulting firm, Henson took steps to make the hospitality industry a more fair and just place for the cooks, servers, clerks, and small producers who are the backbone of the industry. Henson was instrumental in getting Pelican to start offering addiction and recovery assistance, mental health assistance, and English-language training for Hispanic and Latino workers. He ordered ingredients from small, local suppliers and producers on the Oregon Coast.
More broadly, Henson has worked to spearhead a race, diversity, equity, and inclusion (RDEI) group to focus on food security, mental health access, addiction recovery, and other pressing issues facing service workers on the Oregon Coast-a group that was already struggling before the COVID-19 pandemic upended every aspect of the tourism industry.
Since leaving Pelican, Henson has tackled a variety of projects to continue helping underserved communities inside and outside of restaurants and hotels. Within the industry, for instance, he's trying to bring additional seafood processing capabilities to the Tillamook Coast as part of a broader effort to heal a broken food system. "Ninety percent of the fish caught on the Oregon Coast does not stay on the Oregon Coast, because it all goes to large producers," he says. So if he can help bring additional jobs to the region, Henson believes anglers can sell their catches to independent processors-and that more money will stay on the Oregon Coast, benefitting the people who make our celebrated food scene possible.
Becoming a Regenerator and Making a Difference
All that work is part of what brought Henson to the Regenerative Destination program, led by the Transformational Travel Council (TTC) and the Willamette Valley Visitors Association (WVVA). In his role as a destination transformer within the program, Henson is helping develop a strategic action plan that will hopefully guide change to make the tourism industry more equitable for workers-and more sustainable for travelers. "I think it's a really unique opportunity," Henson says. "I think it's the future of travel, and it's exciting to be a part of it."
Henson was attracted to the role because of the work TTC and WVVA are already doing to create a more sustainable experience. "They're trying to heal this really broken experience and trying to bring out this sense of place and absolute wonder we have in the Willamette Valley," Henson says. "There are cultures and locations that are healing emotionally, mentally, and racially-and yet that all kind of gets washed over for this consumer-driven tourism. No one's connecting with who we are anymore."
Henson also hopes his experience with Pelican helps him connect with business owners still reeling from the COVID-19 pandemic. Specifically, he hopes to create a more fair, equitable, and just system for all industry workers. "You don't have a lot of cents to give away, so how do you increase the equity of pay and benefits when you just don't have it?" he asks. "It's by thinking differently about the guests you're attracting."
And Henson knows that can have dramatic impacts that are felt in ways large and small. "There's a movement where people want to feel connected to the products they purchase. And through a good, honest, holistic approach to being better-and I'm not talking about being more effective or more efficient, I'm talking about being better human beings, being better citizens of this planet-we can attract the right tourists," he says. "We can attract people who connect with who we are, what we do, and our cultures."