The Willamette Valley continues to reopen, so we've launched the Responsible Reopening commitment to help local businesses do so as safely as possible-and to make your next visit warm, inviting, and relaxing.
And there's plenty to love about the Corvallis area, teeming with wineries, distilleries, breweries, and restaurants serving fresh, locally sourced fare-usually grown on the farms for which Benton County is so well-known.
So here's a guide to making the most of your next trip through Corvallis' culinary treasures. We've made sure to spotlight businesses that have signed onto our Responsible Reopening commitment so you can have the safest experience possible.
Wine, Beer, Food and More Around Corvallis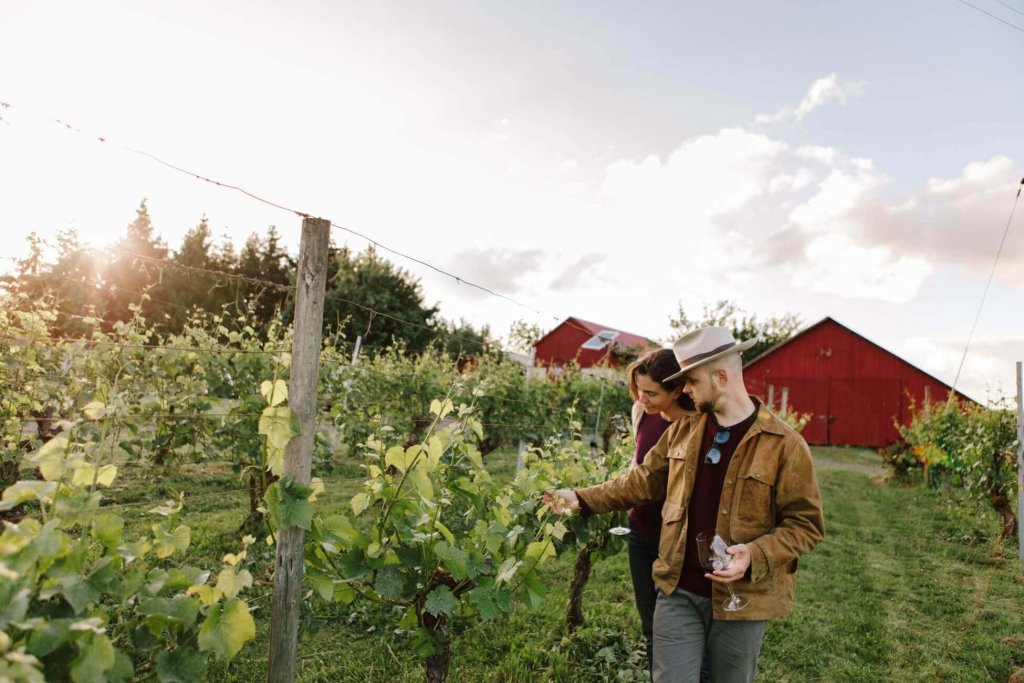 The Highway 99W corridor, which runs north-south through Corvallis, is home to some of the region's finest food and beverage producers:
The veteran-led 4 Spirits Distillery pours a variety of small-batch spirits and routinely donates to statewide veteran reintegration programs. Next door, Block 15 Brewery & Taproom serves snacks and sandwiches from an on-site bakery to pair with the brewery's award-winning ales and lagers.

And Tyee Wine Cellars, led by fifth-generation farmers, pours a variety of celebrated estate wines-including Pinot noir, chardonnay, and Pinot gris.
Of course, you have to eat at some point-and Corvallis' culinary scene is well worth exploring. In the heart of downtown Corvallis, Castor Kitchen & Bar serves Southern-inspired fare-like gumbo and shrimp and grits-generally made with locally sourced ingredients from neighboring farms. And when you're looking to take home a taste of the Willamette Valley, Gathering Together Farm sells organic fruit and vegetables, handmade pastries, grass-fed beef and lamb, free-range eggs, gourmet cheese, fruit spreads, and more.
Accommodations Around Corvallis
Leaping Lamb Farm & Farm Stay invites guests to pitch in by feeding the animals, collecting eggs, and helping out with other chores around the farm.
If you're staying the night, Leaping Lamb Farm & Farm Stay offers the chance to experience life on a working farm; feel free to relax, or pitch in by feeding the animals, collecting eggs, and helping out with other chores around the farm. Closer to the action in downtown, Courtyard by Marriott Corvallis offers a comfortable stay just across the street from the Willamette River.
Learn more about our businesses' commitment on the official Responsible Reopening website, which includes an interactive map where you can find local businesses-lodgings, restaurants, wineries, and more-that have taken the pledge.