Winter is fast approaching in the Willamette Valley-and is usually the time of year most of us hunker down, stay indoors, and dream up plans for next spring and summer.
But no matter the weather, there are plenty of outdoor recreation opportunities to entertain the entire family this winter-from cutting down Christmas trees in the Willamette National Forest to snowshoeing the scenic Pacific Crest Trail in the heart of the Cascades.
Whatever your tolerance for chilly-season outdoor adventure, here are five ideas for finding fun around the Willamette Valley this winter.
Cut Your Own Christmas Tree
The tree farm at Donovan's Place is a popular family destination every winter. (Photo by Brittany Rossman and AO Films)
There's something to be said for heading out to a tree farm-or into the Willamette National Forest-and cutting down your own Christmas tree. It's an experience you and your family will remember for years, it creates a kind of tradition the whole family can enjoy, and it gives your tree a bit more meaning than if you unboxed it after a trip to the store.
Fortunately, there are plenty of places you can cut down your tree around the Willamette Valley this winter.
For more than 30 years, Donovan Place has offered the chance to cut down several varieties of spruce, fir, and pine trees on its 13-acre farm just outside Corvallis. The farm opens the Saturday after Thanksgiving and runs through Dec. 24, with complimentary tea and hot cocoa rounding out the enchanting experience. Further north, dozens of Christmas tree farms dot the Mt. Hood Territory at the eastern edge of the Willamette Valley.
For a wilder, more remote experience, harvest your own tree in the Willamette National Forest. Permits are available via Recreation.gov in 2020, and families can look for trees in the Sweet Home, Middle Fork, and parts of the McKenzie River Ranger districts. (Before purchasing a permit, review district-level maps of where you can harvest trees in the Willamette National Forest-and learn more about the general guidelines for cutting trees on Forest Service land.)
Go Snowshoeing in the West Cascades
Traditionally, snowshoeing in the West Cascades has centered around a stretch of Willamette National Forest near Detroit Lake-an area that burned badly in late-summer wildfires and which remains largely inaccessible this winter.
So as the season's already-impressive snowpack piles up, you may have to get creative for where to go this winter. We have a few ideas.
East of Eugene, in the heart of the Cascades, sits the trail to Diamond Creek Falls. The 2.5-mile loop follows the Salt Creek and Diamond Creek canyon rims, with views of Lower Diamond Creek Falls along the way; a short spur trail, meanwhile, leads to Too Much Bear Lake-a quiet site in the middle of winter-and viewpoints of Upper Diamond Creek Falls. Learn more about snowshoeing at Salt Creek Falls and Diamond Creek Falls.
Another popular outing is the Rosary Lakes trail in the Willamette Pass Ski Area. The popular path follows the Pacific Crest Trail from Willamette Pass to Lower Rosary Lake, with North and Middle Rosary Lakes another half-mile north. If you snowshoe to all three lakes, you're looking at a roughly seven-mile round-trip trek that gains a little over 600 feet of elevation. Much of the trail is wooded, other than at the lakes, and the trails can be icy.
Enjoy a Winter Hike in the Willamette Valley Lowlands
Champoeg State Heritage Area is a popular park, with several miles of easy hiking trails, outside of Salem. (Photo by Fred Chambers)
Even as snow piles up in the Cascades, there's much beauty to behold in the lowlands of the Willamette Valley.
Champoeg State Heritage Area, for instance, is a wintertime treat. The modern-day park sits where Oregon's first provisional government was formed in 1843-a full 16 years before Oregon became the 33rd state-and today hosts several miles of mostly flat hiking trails. The park's paths cut through forests, fields, and wetlands-and follow the southern shore of the Willamette River.
Nearby Willamette Mission State Park borders another stretch of Willamette River and boasts numerous hiking trails that pass through woodlands, shady orchards, rolling meadows, farmland, a small lake, and more.
Go Birdwatching at National Wildlife Refuges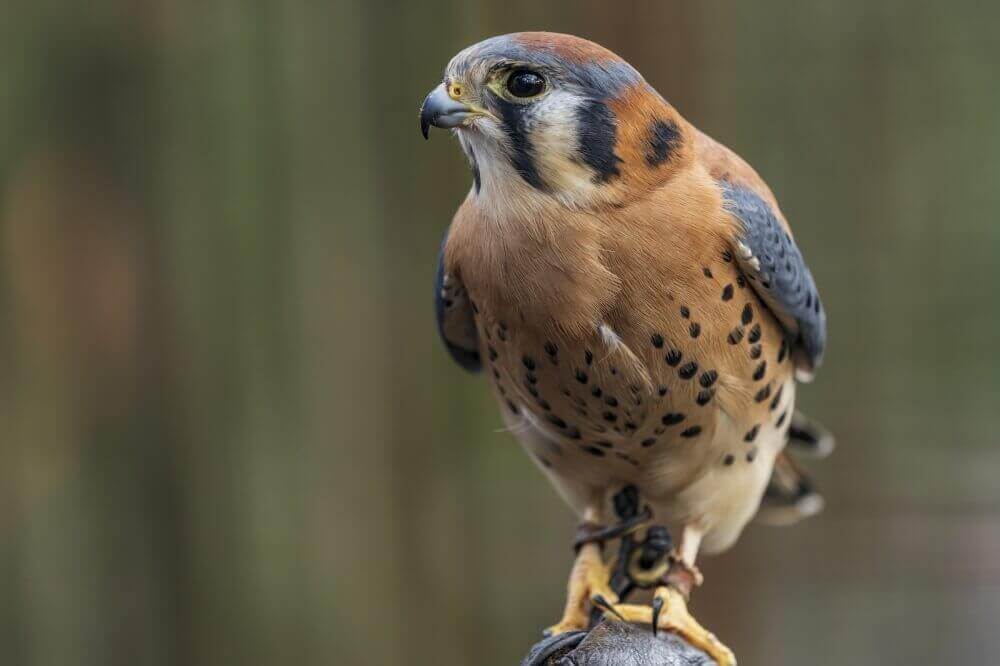 Watching the fall migration is one of the most popular outdoor activities around the Willamette Valley every autumn-but there's something to be said for birdwatching at the area's national wildlife refuges in winter, too.
For starters, you'll see far fewer crowds and enjoy a quieter experience than in fall. And while the sheer volume of birds is lower, the species always impress; this is your best time of year, for instance, to see flocks of Canada geese-a species that spends its winters almost exclusively in the Willamette Valley. Winter is also your best bet to see dramatic bald eagles nesting for the season, as well.
Even if birdwatching doesn't hold much sway, the area's three national wildlife refuges host several miles of boardwalk and dirt trails that explore wetlands, mashes, oak savannas, towering forests, and wide-open meadows.
Take Advantage of the Slow Season to See Waterfalls Around the Region
Alsea Falls is a year-round wonder in the Coast Range foothills. (Photo by Alison Smith)
Waterfall-watching isn't just a summertime pursuit; in fact, the season's rain and snow fills our region's waterfalls and creates a vastly more thunderous flow than in July and August. And best of all: Crowds are far smaller than at the height of summer.
So here are a couple under-the-radar waterfall hikes to check out around the Willamette Valley this winter.
McDowell Creek Falls County Park: Some 16 miles east of Lebanon, the heart of McDowell Creek Falls County Park is a roughly 2-mile loop trail that passes three of the park's four falls. The family-friendly trail is mostly flat and generally remains accessible year-round.
Alsea Falls: Every summer, the Alsea Falls Recreation Site bustles with hikers, campers, mountain bikers, and families looking to relax at the base of the 30-foot-wide Alsea Falls. But the area remains accessible in winter, and a trail heads to the nearby (thunderous) Green Peak Falls, as well. If you have waterproof or rain-resistant gear and don't mind the occasional shower, you'll have the area almost to yourself.
Take Care Out There
We want you to have the safest possible experience while enjoying the Willamette Valley outdoors-so we urge you to Take Care Out There when exploring our forests, parks, trails, and national wildlife refuges.
In so many words, all we're asking is that you do a little advance planning, understand what's closed, avoid crowds, and keep close to home so our communities stay safe.
These graphics offer a good overview of how to safely make the most of your outdoor experience: